RUC Cementation Mining
RUC Cementation Mining is a diversified underground mining contractor with an extensive portfolio of completed and current projects throughout Australia and the Asia-Pacific.
Since the beginnings as a raise drill specialist RUC has gone on to partner with some of the biggest names in the mining industry across a full range of underground development and production requirements. With its extensive fleet of modern equipment and a highly experienced and qualified team of mining professionals, the company has gained a reputation for successfully tackling some of the most complex and challenging works.
RUC partners with InSig Technologies, a company that specialises in Internet of Things and IT solutions. InSig covers the full scope of intelligent solutions from strategy to reality including consulting and advisory services, IoT platform services, big data and analytics and other technical services.
+61 8 9021 7777
+61 8 6021 3333
www.ruc.com.au
raisebore@ruc.com.au
PLATFORM COMPANIES
MARKETING BROCHURE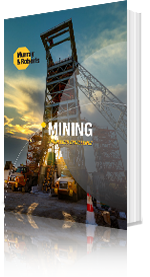 RELATED LINKS