GOVERNANCE OF ETHICS, AND ENVIRONMENTAL AND SOCIAL IMPACTS
Integrating sustainability thinking in the way we conduct our business is not new to Murray & Roberts – it flows naturally from our Purpose and culture.
A high standard of corporate governance has been instilled within the Group. We gain competitive differentiation in how we execute projects that are safe, efficient, and of high quality while considering environmental impacts; in our approach as an employer in all our markets; and in how we behave as a corporate citizen with international and local responsibilities. An effective governance structure, aligned with the principles and practices of King IV, is in place and a clear organisational framework defines the relationships and decision-making rights between governing bodies in the Group and across business platforms. Our governance frameworks and reporting structures ensure visibility and compliance across all our business platforms.
ETHICAL BUSINESS CONDUCT
Corporate culture ultimately determines strategic choices and outcomes. The Murray & Roberts culture is tangible; it is rooted in our Values and binds our operations to the philosophy of Engineered Excellence. Our Values, Statement of Business Principles and Code of Conduct guide employees when acting for and on behalf of the Group in the pursuit of its strategic and business objectives. These pillars are the reference point for our decisions on policy positions, capital allocation, business practices and contracting principles, as well as how we manage performance and set our priorities.
We expect every one of our employees to adhere to our high ethical standards, and all our businesses are expected to align with the Group's frameworks, standards and Values at a minimum, in tandem with all local laws, regulations and contracting norms.
WHISTLE BLOWING POLICY
Tip-offs Anonymous provides a channel for the anonymous reporting of unethical behaviour
The Murray & Roberts Group conducts its business honestly and with integrity. This protects the reputation of our organisation and our employees. The Group subscribes to an independent, confidential whistle-blowing hotline service that operates 24 hours a day, 7 days a week and 365 days a year.
How does it work?
Anybody can contact Tip-Off's Anonymous.
Trained operators will respond to calls in all 11 of the official languages.
The hotline is open 24 hours a day and 365 days a year.
All information is sanitised and fed back to the company for further investigation.
Tip-Off's Anonymous will never reveal the identity of the caller and you don't have to give your name.
Contact Tip-Off''s Anonymous using any of these methods:
Toll Free 0800 00 32 46
Free Fax 0800 00 77 88
murrob@tip-offs.com
www.tip-offs.com
Freepost DN298, Umhlanga Rocks, 4320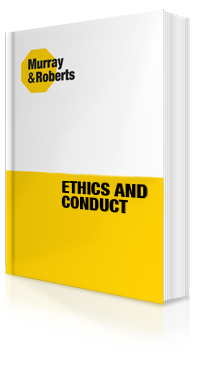 TIP-OFFS ANONYMOUS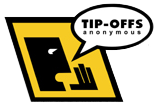 In this section