Risk Management
Taking and managing risk responsibly is central to value creation and the long-term resilience, relevance and sustainability of the Group. Our enterprise-wide Risk Management programme ensures that we effectively mitigate threats and create opportunities in line with our Values, strategy, and goals.
The Group's market sector, geographic and project life cycle diversification is instrumental in mitigating some of the risks we face. The Board is ultimately responsible for risk management and provides strategic direction through policies and frameworks that ensure the effective management of all economic, financial, environmental, social and governance issues. The Board considers and approves the overall risk appetite for the Group, monitors risk exposure and sets risk tolerances, which are regularly reviewed and updated.
While risk management is a key accountability and performance criteria for all leaders, employees are responsible for identifying and managing risks within their work environment. This requires effective risk governance structures and a strong culture that we continue to develop and foster. Our risk governance includes risk committees at different levels in the organisation, and systems and procedures that guide all employees in the execution of their responsibilities.
The Group follows an integrated assurance approach in verifying that risks are effectively managed across all lines of defence. Risk Management, Regulatory Compliance, and Independent Assurance (internal and external audits) are the three pillars of the Group Integrated Assurance Framework, which aims to:
Align strategy with risk tolerance
Improve and streamline decision-making, which improves the Group's risk profile
Promote the strategic and coordinated procurement of a quality order book, which contains a known and planned level of risk and an appropriate level of reward
Ensure reasonable commercial terms and conditions are contracted based on a predetermined set of acceptable contracting principles, together with the rational pursuit of commercial entitlement
Promote rigorous project reviews, and early responses to projects deviating from planned and tendered expectations
Promote continuous improvement through the institutionalisation and application of lessons learnt
Reduce operational surprises, improve predictability and build shareholder confidence
Build robust organisational risk structures and facilitate timeous interventions, to promote long-term sustainable growth
Promote the efficient and proactive pursuit of opportunities.
For more information see the online integrated report
TIP-OFFS ANONYMOUS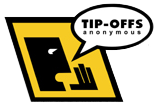 In this section