HEALTH AND SAFETY PERFORMANCE
Our approach to health and safety
Our commitment to safety is expressed through our Value of Care and the continuous improvement in the evolution and diligent application of our Group HSE framework, which has measurably enhanced the maturity of the Group's safety culture.
The Group HSE framework defines the safety expectations that must be met across all our operations. It comprises clear Group policies and standards, robust management systems and critical risks control programmes. It requires all businesses to implement lessons learnt from incidents and audits and report their HSE progress to the executive and the HSE Board committees. We ensure that newly acquired businesses, joint venture partners and subcontractors align with our safety systems. Our participation in joint ventures is subject to the adoption of our safety systems and adequate representation in HSE leadership roles. Also critical is our ability to manage an array of local factors, such as cultural and social differences, that often influence safety performance.
Engineered Excellence and passionate and effective leadership are at the centre of this approach and our determination to apply the pillars of the HSE framework consistently across the Group. Supporting mechanisms to drive consistency and continual improvement include keeping up to date on health and safety developments, benchmarking our performance, periodically reviewing our systems and processes and the sharing of knowledge and experiences. As part of our combined assurance programme, expert internal self-assessments and external independent assessments ensure that line management exercises its oversight responsibility.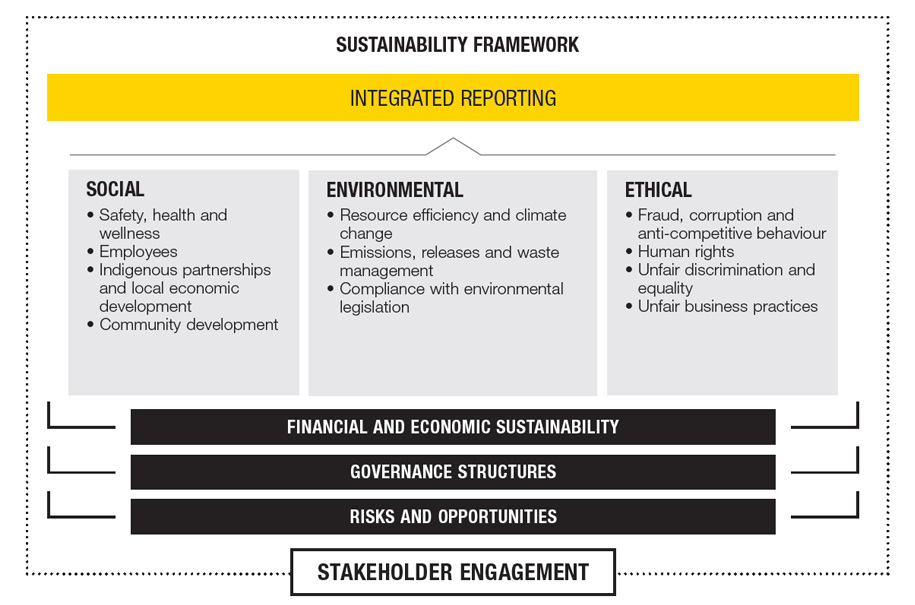 WE DRIVE A CONSISTENT SAFETY CULTURE THROUGH:
VISIBLE FELT LEADERSHIP (VFL) AND ACCOUNTABILITY
All leaders are held accountable for ensuring an HSE-friendly workplace and cultivating a culture that drives a Zero Harm mindset. To deliver sustainable HSE performance, we expect them to set high safety standards, lead by example, empower employees to perform their work safely, sustain high levels of employee engagement and involvement, recognise good performance and hold direct reports accountable for safety performance.
GROUP HSE STANDARDS
Our Group HSE standards set high-level minimum requirements to manage common material health and safety risks across the Group, while allowing for flexibility and local adaptation. The standards provide the foundation for a consistent and sustainable approach to HSE management.
SAFETY INDICATORS
Our safety performance is measured using the following types of indicators:
Lag indicators: including LTIFR, TRCR and TIFR.
Lead indicators: including VFL engagements, high potential incidents and hazards, compliance with critical safety standards, near misses, work stoppages and audit findings, among others. We continually work to implement predictive tools, which are an essential aspect of achieving Zero Harm as they help to identify emerging trends that require management attention before serious incidents or injuries occur.
CRITICAL RISKS CONTROL MANAGEMENT
All businesses are required to implement a major accidents prevention (MAP) programme to identify potential major events and implement the critical controls needed to prevent their occurrence. Operational line managers are responsible for ensuring that these controls are implemented and verified onsite prior to high-risk activities being undertaken. The impact of the MAP programme is evident in the declining number of high consequence incidents over the last six years, with the exception of FY2020. The effectiveness of the programme and critical controls are assessed as part of our assurance process, which includes self, peer and independent assessments. Critical safety risks include:
Working at height, mobile equipment, marine operations, temporary works, lifting operations, fall of ground, hazardous materials, working in confined spaces, fire and explosion and excavations and penetration, among others.
ORGANISATIONAL LEARNING
A priority for the Group is to deepen our culture of Engineered Excellence through continuous learning.
The following practices assist in meeting this priority:
Learning and sharing: we leverage our diverse operations and experience with clients to share knowledge, learnings and initiatives found to be effective.
Mechanisms that facilitate this approach include audits as well as:

The Group health and safety forum, attended by participants from various operations, which also monitors progress on key Group health and safety initiatives.
The annual safety conference hosted by the Group chief executive and attended by the leaders from all business platforms. The conference is a platform to review the safety performance, successes and challenges of the past year and agree on the focus areas for the year ahead.
Stand Together for Safety events held at the start of each financial year in all operations and attended by managers, employees and subcontractors. At these events leaders communicate and share the key messages and focus areas agreed on at the annual safety conference. Platform and project specific safety plans are also communicated.

Technology: we keep abreast of new technology that can reduce workforce exposure to safety risks.
Root cause analyses: all incidents are thoroughly investigated to determine root causes and where corrective measures can be implemented.
Benchmarking our practices against those of clients, peers and joint venture partners.
TIP-OFFS ANONYMOUS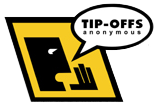 In this section