SAFETY
Nowhere is our focus on Engineered Excellence clearer than in our approach to safety. We recognise that safety is a managed outcome and have set ourselves a goal of Zero Harm, a challenging aspiration considering our project environments.
The Group's HSE Framework drives a consistent safety culture. It focuses on high-impact interventions such as managing critical safety risks, the risk of change as well as dealing with cultural differences (different regions and acquired businesses) that can affect safety outcomes.
Key to continually improving our safety performance are effective leadership, streamlined systems, clear goals and operational discipline. Supporting mechanisms include keeping abreast of health and safety developments; benchmarking our performance against that of our clients, peers and joint-venture partners; periodically reviewing our systems and processes; and the sharing of knowledge and experiences. The HSE Framework applies across the Group, including our investments, joint ventures where we have a prevailing influence, and subcontractors. Our participation in joint ventures requires the adoption of our safety systems and adequate representation in HSE leadership roles.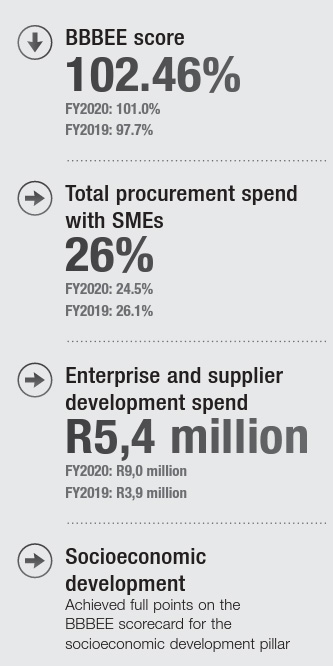 DIVERSITY AND INCLUSION
A diverse workforce contributes to an improved business performance and supports our social licence to operate. We want to provide workplaces where everyone feels valued and included, where strengths and differences are embraced and respected, and opportunities exist for all to collaborate, contribute and achieve their full potential.
Guided by our Group diversity policy, all our businesses have diversity policies appropriate to their regions of operation. The policy holds us to being aware and responsive to the specific diversity priorities of the many different countries and cultures in which we operate. Our diversity and inclusion interventions create awareness of unconscious biases as a fundamental means of changing behaviour.
We actively monitor diversity and inclusion across the Group to ensure we operate as a relevant multicultural organisation. Business platform CEOs are responsible for setting and delivering against the diversity targets applicable to their operations.
Employment Equity in South Africa
Employment equity remains a priority in all the South African businesses. We ensure that any unfair discrimination is eliminated and fair treatment is provided to all. All South African businesses have employment equity plans that guide recruitment and plan for opportunities created by retirements and new projects. Employment equity committees monitor workforce transformation and assist with barrier analyses to identify policies and practices that may hinder the appointment and advancement of black South Africans. Our interventions to improve employment equity apply across all employment levels, with skills development being a key underpin. Our learnerships target black youth within our communities, and our mentorship programmes are designed to transfer skills and experience to less experienced employees.
SUSTAINABLE LOCALISATION
As we work in environments with diverse cultures, needs and expectations, it is imperative that we develop clear community engagement plans for new projects, not only for successful project delivery, but to identify local needs and priorities to ensure that host communities share in the economic value created. In addition to local employment, our socioeconomic programmes support local procurement and enterprise development, and community upliftment initiatives. Lives are enriched through new skills learnt or growth in local businesses, sustaining local jobs into the future. In South Africa, BBBEE is aimed at redressing inequality and historical imbalances. We remain committed to our BBBEE initiatives both as a supporter of this national priority, and to access opportunities in our domestic market.
BBBEE in South Africa
The Group achieved a Level 1 BBBEE rating measured against the Construction Sector Code. The economic interests held by black shareholders in our South African operations was 96.83% with black women holding 40.26%. In line with the Code, our procurement spend is directed at BBBEE-compliant vendors and targeted interventions are in place to identify and assist small businesses, as a key source of job creation.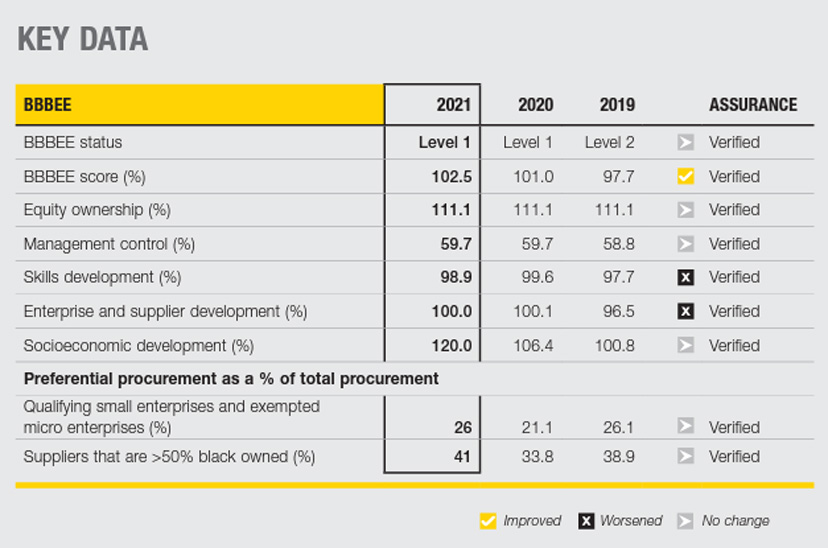 MEANINGFUL COMMUNITY SUPPORT
We apply our expertise and resources to respond appropriately to the specific needs and expectations of communities. Our CSR comprises various CSI programmes and two Trusts managed by the corporate office. Our businesses support CSI programmes that contribute to the development and upliftment of the communities based in the proximity of their projects or in programmes that advance education and national priorities. The Trusts, which were created in 2006, support historically disadvantaged communities in South Africa.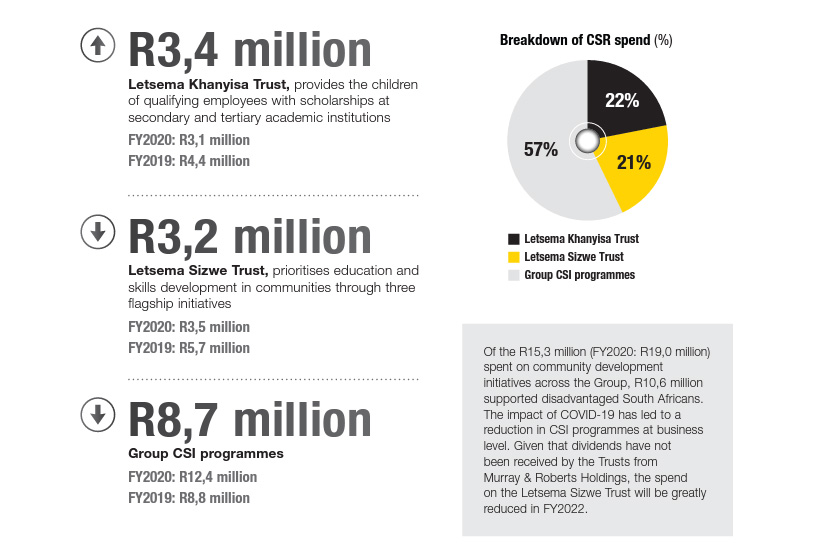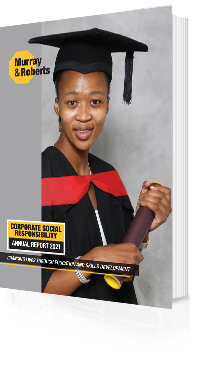 TIP-OFFS ANONYMOUS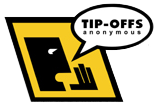 In this section