Underground Mining
METALS & MINERALS
The businesses within this platform are:
Cementation AG – Salt Lake City, Canada
Cementation Canada – North Bay, Canada
Cementation USA – Salt Lake City, Canada
Cementation Sudamérica – The office was closed in March 2016 and will now be serviced from North Bay, Canada
Murray & Roberts Cementation – Johannesburg, South Africa
RUC Cementation Mining – Perth, Australia
Underground Mining's geographic footprint is extensive and its service offering spans the project value chain including specialist engineering, shaft construction, mine development, specialist mining services including raise boring and grouting, and contract mining.
The platform is currently working on the construction of 15 shafts and eight decline projects in Canada, USA, Australia, South Africa, Zambia and Indonesia, and employs 50 raise and blind-hole boring machines globally; one of the largest fleets of 'large-diameter' boring machines in the world. The platform has also sunk the deepest single-lift shafts in South Africa (South Deep: 3 000m), USA (Resolution: 2 100m) and Canada (Kidd: 1 600m).
ORRIE FENN

Platform Chief Executive Officer

Platform Chief Executive Officer

BSc (Hons) Eng MPhil Eng DEng

Orrie joined the group and was appointed to the executive committee in 2009. He is the executive director responsible for the Underground Mining Business Platform.

Responsibilities:

Cementation Canada & USA | Cementation Sudamérica | Murray & Roberts Cementation | RUC Cementation

Board Committee Participation:

GEOGRAPHY

Africa
Australasia
Americas

VALUE CHAIN

Planning and engineering
Construction works
Operations and facility management
MARKETING BROCHURE
PLATFORM COMPANIES
PLATFORM COMPANIES
MARKETING BROCHURE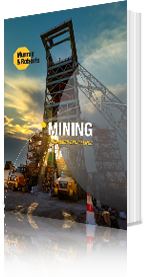 RELATED LINKS