Power & Water
Businesses within the platform:
Murray & Roberts Power & Energy, primary focus on the power sector but also operates in other complementary markets (oil and gas and resources and minerals)
Murray & Roberts Water including its subsidiary Aquamarine – specific focus on water and domestic and industrial wastewater treatment
The Power & Water platform's service offering includes feasibility studies, detailed engineering, procurement, construction, commissioning, and repairs & maintenance work. Contracting models include EPC and the more traditional SMEIPP construction services. The platform's capacity and capability is complemented by key strategic partnerships.
STEVE HARRISON

Platform Chief Executive Officer

Platform Chief Executive Officer

Responsibilities:

Aquamarine | Genrec Engineering | Murray & Roberts Power & Energy | Murray & Roberts Water |

Board Committee Participation:

GEOGRAPHY

VALUE CHAIN

Project development and design
Planning and engineering
Construction works
Maintenance and refurbishment
MARKETING BROCHURE
PLATFORM COMPANIES
PLATFORM COMPANIES
MARKETING BROCHURE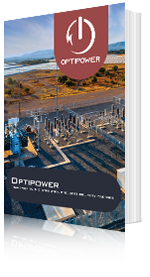 RELATED LINKS