OUR SUSTAINABILITY MANAGEMENT FRAMEWORK
For Murray & Roberts, sustainability means the delivery of project engineering, procurement, construction, commissioning, operations and maintenance solutions in a responsible manner, while at the same time respecting the needs and expectations of our stakeholders and taking care of their safety and the environment.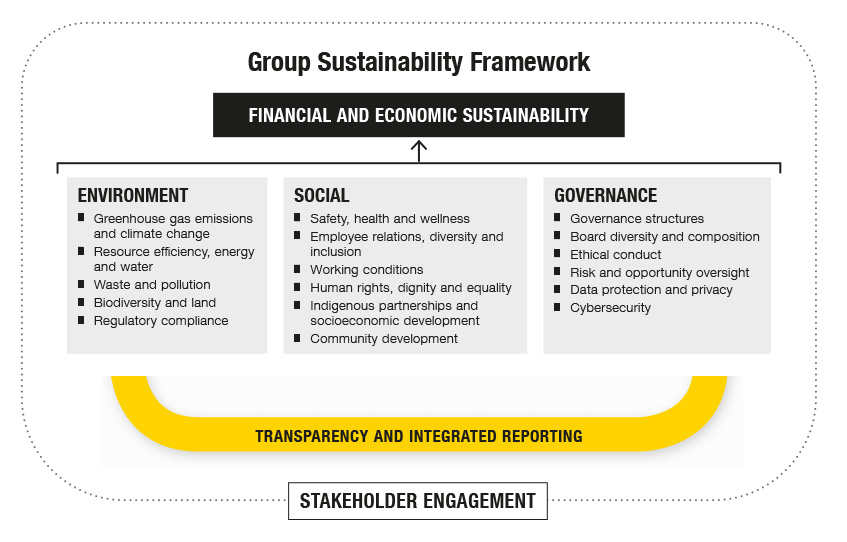 Our sustainability management framework provides an overarching approach towards managing sustainability issues across the Group while allowing for flexibility and local adaptation. It sets out our commitment to operate in an ethical and sustainable way by:
Running world-class businesses able to create and sustain value for shareholders, clients, employees, partners and suppliers, as well as the communities in which we operate.
Understanding and mitigating our risks in relation to our operations and taking advantage of opportunities.
Considering the views and concerns of our stakeholders in our strategic and operational decision-making.
Managing all our impacts according to the principle of Zero Harm.
Applying best practice corporate governance beyond minimum requirements.
Communicating with our stakeholders on issues of significant interest or impact to them on a regular basis.