Oil & Gas
The Oil & Gas platform works with some of the world's largest energy and resources companies to engineer, construction, commission and maintain a comprehensive range of infrastructure for energy, chemical, mining and mineral projects.
The businesses within this platform are:
CH-IV – Houston, USA
Clough Booth Welsh – Ayrshire, Scotland
Clough Enercore – Calgary, Canada
Clough – Perth, Australia
Clough Murray & Roberts – Cape Town, South Africa
e2o – Adelaide, Australia
The platform's strategy is focused on:
Continued geographical diversification of its oil and gas service offerings into international growth markets;
Continued focus on commissioning and brownfields oil and gas opportunities, in Australia and internationally; and
Tactical diversification into civil infrastructure markets in Australia
The business has two regional operating divisions:
Australia & Asia Pacific Operations; and
Americas & EMEA Operations.
The two regional operating divisions focus on delivering specialised EPC services to their respective regions. The operating divisions also leverage Clough's client network in Australia to develop and maintain relationships beyond Australia and support the expansion of services across the project lifecycle.
PETER BENNETT

Platform Chief Executive Officer

Platform Chief Executive Officer

Responsibilities:

Booth Welsh | CH-IV | Clough | e2o | Clough Murray & Roberts

Board Committee Participation:

GEOGRAPHY

Africa
Australasia
Southeast Asia
North America
Scotland

VALUE CHAIN

Planning and engineering
Construction and fabrication
Maintenance and refurbishment
Commissioning and brownfields
MARKETING BROCHURE
PLATFORM COMPANIES
PLATFORM COMPANIES
MARKETING BROCHURE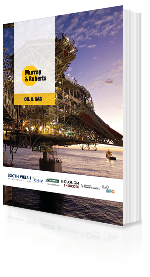 RELATED LINKS