Terra Nova Technologies
Terra Nova Technologies (TNT) was established in San Diego, California in 1997 and operates from offices in San Diego, Boise (Idaho) and Santiago (Chile). TNT has a diverse international footprint and has delivered 75 projects in more than 15 countries.
TNT provides materials handling design, consulting services, design/supply sourcing, and general contracting to the mining and minerals processing, phosphate, waste, coal, aggregate, cement, and other bulk materials industries throughout the world. TNT also offers collateral consulting services for mine operators and engineering houses during feasibility, design, fabrication and/or construction processes. In addition, TNT has developed a broad range of services including spare parts and equipment sourcing, expediting services, system de-bottlenecking, maintenance improvement programs and operator training.
+(619) 596-7400
+(619) 596-7402
www.tntinc.com
ron.kelly@tntinc.com
PLATFORM COMPANIES
MARKETING BROCHURE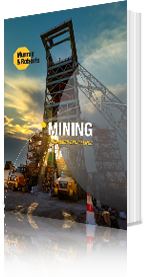 RELATED LINKS