RUC Mining
Established in 1990 as a shaft sinking and raise drilling specialist, RUC Mining is based in Western Australia and operates in Australia and the Asia Pacific region.
In addition to its extensive experience in underground construction, RUC Mining's expertise lies in the design and excavation of "ore body access" solutions and has the experience and technical skill set to analyse, design, install and develop both vertical and decline shaft systems to any practical depth.
RUC Mining's shaft sinking capability includes blind sinking and strip and line operations and offers a complete solution from installing collars and excavating pre-sinks to sinking and equipping large diameter shafts, in some of the most challenging environments in the world.
The company has offices in Australia, Hong Kong, Indonesia and Mongolia.
Project Highlights:
Mine development at Burnakura
Newcrest Cadia mine
OZ Minerals - Tasmania
+61 8 9021 7777
+61 8 6021 3333
www.ruc.com.au
raisebore@ruc.com.au
PLATFORM COMPANIES
MARKETING BROCHURE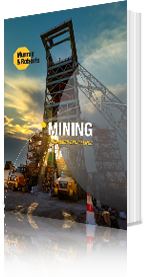 RELATED LINKS