Cementation Canada & USA
Cementation Canada is a leading provider of underground mining contracting and engineering services throughout North and South America.
We specialise in the design and construction of underground facilities including shaft, ramp accesses, mine development and raises, as well as large diameter raisedrilling. The company is structured to handle technically challenging projects through an integrated team of technical experts, multi-disciplinary engineers and experienced and knowledgeable operations personnel.
Mine owners are looking for safe work, engineering that adds value and a contractor that will work with them and together meet budget and schedule challenges head on. Cementation Canada's "best for project" philosophy embodies all these concepts.
Cementation Canada operating within the Americas comprises the following companies:
Cementation Canada Inc
Cementation Mining Mexico SA de CV
Cementation Sudamérica S.A
Cementation USA Inc.
Project Highlights:
Resolution Shaft Project near Phoenix, Arizona
Nickel Rim South project near Sudbury, Ontario
Diavik Diamond Mine
Canada
+1 (705) 472-3381
+1 (705) 472-0078
www.cementation.com
info@cementation.ca
USA
+1 (801) 937-4120
+1 (801) 679-4005
www.cementation.com
info@cementation.us
PLATFORM COMPANIES
MARKETING BROCHURE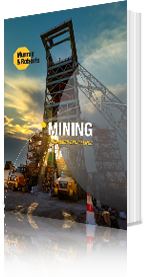 RELATED LINKS