Murray & Roberts Power & Energy
Murray & Roberts Power & Energy is an EPC contractor of choice, serving the South African and African market. We provide a portfolio of services to our clients, utilising our market and sector experts, in multidisciplinary engineering, procurement and construction together with strategic global partnerships.
Murray & Roberts Power & Energy has capabilities across the entire project life cycle , ranging from conceptual design, pre-feasibility and feasibility studies, basic and detail engineering, procurement, construction, commissioning and start up, operations and maintenance (including asset renewal/refurbishment) and asset retirement. It is supported by its existing capabilities, capacity and project execution experience and complimented by strategic partnerships and joint ventures.
The company has five businesses sectors:
Power
Oil and gas
Electrical and instrumentation
Transmission and distribution
Resources and industrial
+ 27 11 456 1000
086 206 6794
www.powerenergy.murrob.com
powerenergy@murrob.com
All tenders and expression of interest should be directed to the contact details above.
PLATFORM COMPANIES
MARKETING BROCHURE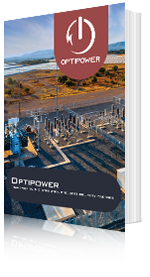 RELATED LINKS