E2O
e2o is the leading multi-discipline technical service provider in Completions, Commissioning and Operational support for the oil & gas, mining and heavy industry sectors.
E2o assist clients by providing the best technical solution to effectively achieve project milestones and operational requirements, as the project moves from engineering, design and construction, through to completions , commissioning and operations, hence our name e2o (engineering to operations).
e2o promote a "total process" philosophy, finding big picture solutions rather than endless quick fixes and repairs, ensuring your plant is controllable, cost effective and efficient from day one. They achieve this by concentrating on the niche areas essential to the lifecycle of a facility. These areas require specialised attention from "engineering to operations" and beyond.
Multi-discipline Completions and Commissioning
Hazardous Areas (EEHA)
Instrumentation and Electrical
Project Services
Information Management
+61 8 8186 0300
+61 8 8186 0366
www.e2o.com.au
admin@e2o.com.au
PLATFORM COMPANIES
MARKETING BROCHURE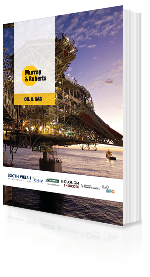 RELATED LINKS