Aquamarine Water Solutions
For over 20 years, Aquamarine Water Solutions has supplied water treatment solutions throughout Africa. The business has evolved from manufacturing water treatment plants to being a trusted supplier of a standard and custom designed range of water treatment plants as well as an approved distributor of quality brands of components and chemicals.
Aquamarine's capabilities include design, manufacture, supply, install, commission, operate, service and maintain water treatment solutions with appropriate technology and commercial packages that are structured to meet client requirements. Our life cycle offering ensures optimal productivity and reduced costs of the plants deployed.
Aquamarine's head office is located in Johannesburg, South Africa, with agents and distributors throughout South Africa and sub-Saharan Africa.
Aquamarine's capabilities include:
WATER SOLUTIONS
Water reuse
Water recycling
Water scarcity (borehole and desalination)
Cooling and boiler water treatment
Waste water treatment
WATER TECHNOLOGIES
Filtration
Membrane separation
Flocculation and sedimentation
Oxidation and disinfection
Ion exchange
Membrane bio reactors
PRODUCTS AND SERVICES
Water and wastewater treatment plants
Chemicals
Components
Operations and management
Finance models
+27 11 456 1014
www.aquamarinewater.co.za
joburg@aquamarinewater.co.za
PLATFORM COMPANIES
MARKETING BROCHURE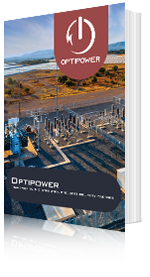 RELATED LINKS