Our Environment
ADDRESS CLIMATE CHANGE
Murray & Roberts provides specialised engineering and construction services to the metals, minerals, energy and water industries; sectors that are carbon and water intensive and vulnerable to climate change impacts. In addition, extreme weather patterns can impact project delivery.
We recognise that climate change poses significant risks to the global natural ecosystem, and in turn, our businesses and clients. The world's growing demand for energy is likely to continue to increase greenhouse gas emissions and exacerbate climate change, unless environmentally benign energy alternatives are adopted on a large scale. A just transition away from fossil fuel dependence simply cannot happen overnight and requires a collective effort between stakeholders, including policymakers and business. Guided by our ultimate objective of sustainable value creation, we aim to be part of the solution. Although our operations have an inherently low carbon footprint and demand for water, opportunities lie in our ability to assist our clients in transitioning their operations to a low carbon future.
We are exposed to coal mining, particularly in South Africa. In line with our position on climate change, coal-related projects will only be undertaken outside of South Africa with Murray & Roberts Limited Board approval. While we are committed to growing our service offerings in the cleaner energy sector, South Africa is still mainly reliant on coal-fired power to generate electricity and meet base-load demand. Within this reality, we will continue to be highly selective in the coal projects we undertake.
As we increase our understanding of the implications of climate change on our business and clients' operations, we will build on the work we are already doing to develop and implement new service offerings to reduce environmental impacts in areas where we have an influence. This extends to reducing our own environmental footprint. We will also continue to identify innovative ways to manage the physical risks of climate change on project delivery to improve our business resilience and assist our clients.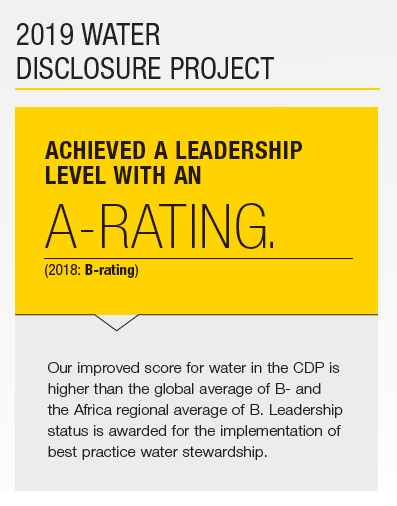 For more information view our sustainability report