THE MURRAY & ROBERTS GROUP 120 YEARS OF ENGINEERING AND CONTRACTING EXCELLENCE A MONUMENTAL ACHIEVEMENT

In 1902, or 120 years ago, fellow Scotsmen, John Murray and James Stewart, formed Murray & Stewart. In the 1920s, Douglas Murray, John Murray's son, met Andrew and Douglas Roberts while studying civil engineering at Wits University, inadvertently founding the partnership that would eventually culminate in the formation of the global engineering and contracting Group we know today.

From our humble beginnings in 1902 as an emerging house builder in the Cape Colony, Murray & Roberts over the years expanded throughout Southern Africa, across industry sectors and into international markets, pioneering the introduction of new technologies, methodologies and materials in the process.

For its first 75 years, the Company developed under the leadership of its founding families. Douglas Murray inherited Murray & Stewart from his father John in 1928 and cofounded The Roberts Construction Co. in 1934 with his friend and colleague Douglas Roberts. They were later joined by Andrew Roberts, whereafter the three entrepreneurs played a leadership role in the formal development of the South African construction and engineering industry.

The Roberts Construction Company converted to a public company in 1948 and listed on the JSE Limited in 1951. Murray & Roberts was formed in 1967 following its merger with Murray & Stewart, but the two companies continued to operate as separate businesses until all operations fully consolidated in 1979.

For 120 years, Murray & Roberts played a leading role in the socio-economic development of many domestic and international geographies, participating in some of the world's leading engineering and construction projects. We essentially engineer and construct infrastructures that serve as monuments, as the infrastructures are there for the benefit of human development for decades to come. These monumental, and in some cases iconic projects, deliver potable water, reliable electricity, essential commodities, transport infrastructure and other 'real economy' utilities on which the modern world depends.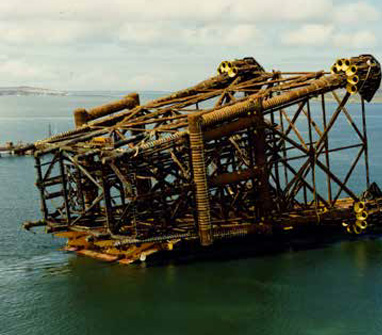 "The Group's R60 billion order book and record near orders of circa R60 billion include high-profile multinational projects, key to meeting energy and infrastructure needs. "

Today, the Group's Purpose is to support the advancement of sustainable human development and we do this by designing and delivering projects across the engineering and construction value chain, providing lasting socio-economic and environmental value for local communities and host countries. These outcomes include Zero Harm for all our stakeholders, being an employer and contractor of choice, an industry leader in environmental, social and governance performance and delivering on our aspirations of maximum value recognition.

When looking in the Group's rear-view mirror, one cannot help but proudly reflect on the legacy we have created to date, but we also look forward to the promise of our excellent prospects across our substantial global footprint.

Over several years of market instability, Murray & Roberts has demonstrated an ability to deliver on our long-term strategy. As the world emerges from the effects of the COVID-19 pandemic, the emphasis on infrastructure-led economic growth and the decarbonisation of the global economy, holds significant longterm opportunity for the Group. Notwithstanding challenges in the industry, our R60 billion order book and record near orders of circa R60 billion include high-profile multinational projects, key to meeting the delivery of countries' energy and infrastructure needs.

Murray & Roberts enjoys a strategic position to enable fixed capital investments that support the advancement of sustainable human development. Staying true to this Purpose and our philosophy of Engineered Excellence, is how we intend to leverage this position for growth.

I am looking forward to seeing the Group flourish for years to come and the monuments yet to be built.