BUSINESS PLATFORM - OIL & GAS

CLOUGH ACQUIRES 100% OWNERSHIP OF JJ WHITE INCORPORATED
Clough has acquired 100% ownership of JJ White Incorporated ("JJ White"), a general construction contractor based in Philadelphia, Pennsylvania, United States.

JJ White, founded in 1920, is a private, fourth-generation multi-trade engineering and contracting business.

JJ White specialises in industrial maintenance and related construction services that cover a full range of mechanical and electrical disciplines.

Henry Laas, Murray & Roberts Group Chief Executive, comments, "The acquisition is part of the Group's strategy to diversify and expand the service offering of its Energy, Resources & Infrastructure business platform in North America, similar to its recent market sector diversification in the Asia-Pacific region, which has seen significant order book growth over the past three years.

This investment presents strong growth potential and opportunity for market share expansion and is expected to provide good returns."

Peter Bennett, Energy, Resources & Infrastructure business platform CEO, comments, "JJ White is a well-known industry contractor with an impressive and proven track record. The acquisition builds an immediate, robust entry into new territories and new markets and Clough will leverage JJ White's existing customer base to expand its services and footprint across the USA."

"Murray & Roberts is today a purpose-built Group, ready to capitalise on improved prospects in our two international business platforms. The Group's international market sectors are expected to continue to benefit from dedicated and extensive stimulus earmarked for a post-pandemic infrastructure-led economic recovery," concludes Henry.
DELIVERING INTELLIGENT SUSTAINABLE MANUFACTURING SOLUTIONS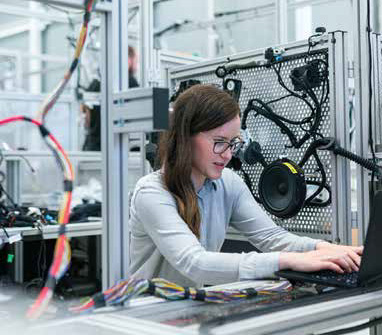 Booth Welsh and XpertRule have announced a partnership that will help organisations reduce their carbon footprint and tackle the toughest climate change problems through intelligent manufacturing.

XpertFactory software incorporates multiple artificial intelligence capabilities to digitally capture human expertise and apply machine learning to automate and improve the manufacturing process.

The software transforms plant manufacturing by making it easy to digitally capture, streamline and audit decisionmaking processes leading to greater overall efficiencies and effectiveness. It can also proactively detect and respond to events, which improves the quality and yield of manufacturing, while leading to better overall equipment effectiveness.

Hugh Welsh, Booth Welsh Engineering Director comments, "This is a new exciting partnership, which aligns with Environment 4.0, a Booth Welsh initiative that showcases how emerging technology can deliver tangible results in efficiency, performance, mitigation and waste reduction, while also delivering a positive impact on profitability."

Both companies see Environment 4.0 as a catalyst in the transition to more sustainable business operations. "Collaborating with technology partners is key for us to embrace the next generation of manufacturing automation capabilities, making it possible to enhance production efficiencies and Net Zero targets in a practical way," concludes Hugh.
CLOUGH AWARDED CONTRACT TO DELIVER STEPHENSON AVENUE PROJECT
Clough – in alliance with Acciona, WSP and Main Roads Western Australia – has been awarded the contract to deliver phase two of the Stephenson Avenue extension project, north of Perth CBD in Western Australia, valued at approximately AU$191 million.

The scope of works involves the extension of Stephenson Avenue to Cedric Street, including a new Mitchell Freeway Interchange and upgrades to the Stirling Bus Interchange. The project will connect key activity hubs, including Westfield Innaloo Shopping Centre and the Osborne Park industrial area.

Peter Bennett, Energy, Resources & Infrastructure platform CEO says, "Clough's relationship with Main Roads goes back over 60 years and I'm pleased to see with this award that we continue to work together to deliver a safe and efficient key transport infrastructure that connects, builds and grows our city."

John Galvin, Clough Executive Vice President Australia and Asia Pacific, said: "This project will improve access to the Stirling City Centre, support future light rail in the area and reduce congestion. It will also bring opportunities to local talent and businesses."

The project will commence towards end of 2021 and will run for the next two years.
E2O ASSET SERVICES AWARDED SHUTDOWN CONTRACT IN PNG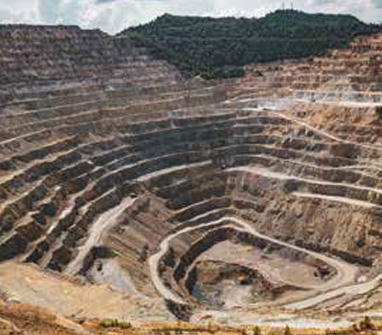 e2o Asset Services, has been awarded a shutdown scope at Newcrest's Lihir Gold project on Lihir Island, 900 kms from Port Moresby, Papua New Guinea ("PNG").

The scope awarded includes support shutdown maintenance activities and the asset services team will work with Newcrest to prepare, plan, schedule, execute, close out and improve the site's Grinding and Flotation Area's major planned shutdowns.

The shutdown execution works include planned maintenance, corrective and project improvement.

The site's Grinding and Flotation Area's major planned shutdowns are completed every March and September and form part of the site's larger Smart Shutdown schedule. Work will commence immediately with the first shutdown planned for March 2022.

Peter Bennett, Energy, Resources & Infrastructure platform CEO, said: "Clough has over 40 years of experience delivering projects in PNG and this contract will continue to bring opportunities to local talent, businesses and the community at large."

Brent Maas, Clough Vice President Services for Queensland and PNG, said: "Our history in PNG is extensive and this award ensures we continue to make a positive impact in the PNG community while working with Newcrest to maximise the value of its assets."

Newcrest creates economic value for PNG and local communities including direct revenues from operations, investments in public infrastructure and services, support of local suppliers, and a range of indirect economic benefits. Approximately 4 500 people are employed at Lihir, which has a combination of residential and fly-in-fly-out personnel. Around 90 per cent of employees are Papua New Guineans.

e2o is a global asset services company recognised for delivering valuable and sustainable solutions to clients in the infrastructure, energy and resources industries. The e2o business comprises three platforms: operations and maintenance, brownfields EPC and workforce management solutions. e2o is a wholly owned subsidiary of Clough.